To Your Health
November, 2012 (Vol. 06, Issue 11)
Fat Burning Foods To Keep You Slim
When it comes to weight loss, everyone is looking for a fast solution. When it comes to your diet, there is a few ways you can make some strides with some foods that can actually make the fat burning process move along faster.
Let's look at a few snacks that can improve your sugar cravings and keep you away from desserts and other type of diet busting treats. If you are looking to lose some weight, next time you go to snack try out healthy alternatives that can help you burn fat such as almonds and other nuts that can help you reduce your sugar cravings and burn fat.
Another great idea for fat-burning snacks includes peanut butter, berries and fruits such as grapefruits and lemons. Sprinkle a few drops of lemon into your water and sip up to slim down.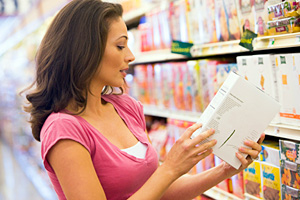 If you are looking to coffee for a picker-up, swap it out for drinks such as green tea to help you burn some calories. Green tea has been known to burn some calories and fat and give a good boost to your metabolism. When it comes to your bigger meals of the day, try incorporating more lean meats and fatty fish to your plates to fire up fat burning and build muscle with good proteins.
Re-evaluate your refrigerator and make these small changes, who knows - you might see some big benefits when it comes to your waistline!