PHOENIX, AZ - On October 19, 2011, Dr. James W. Gudgel of Redwood Falls, MN received $18,000 from Medicare under the Health Information Technology for Economic and Clinical Health (HITECH) Act of 2009 for incorporating an Electronic Health Record into his practice. Part of the $44,000 stimulus package that has become a hot topic in the chiropractic publications, Dr. Gudgel is one of the first (if not the first) to our knowledge doctors of chiropractic to receive the year one Federal stimulus money. Dr. Gudgel used ACOM Health's Rapid EHR software to successfully complete the Medicare attestation necessary to make application and receive the funding.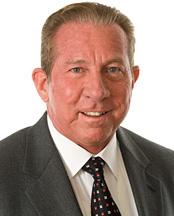 Under the Federal Government's American Recovery and Reinvestment Act, it set aside $19 Billion to advance the adoption of Electronic Health Records (EHR) among qualified providers. The plan intends to underwrite half of the nation's qualified medical providers $44,000 each over five years to implement EHR if they qualify under the Medicare program or up to $66,000 under Medicaid. Chiropractors are eligible providers under the Act.
The Government's goal is to jumpstart EHR adoption in medical practices (including chiropractic). One reason is to improve patient safety and patient service. Studies point to thousands of deaths each year that can be attributed to contraindications of medication alone. Good EHR systems can help eliminate these kinds of medical errors by prompting a doctor with an alert if a medication is contraindicated for a particular patient. Another reason to boost EHR is that full implementation can save billions of dollars each year in costs to the Medicare program. Providers simply are required to adopt a certified EHR program and meet HITECH's Meaningful Use Criterion.
Dr. Gudgel, the lead instructor for Neuromechanical Innovations (NMI), a postgraduate chiropractic education provider and manufacturer of the Impulse® family of Adjusting Instruments, incorporated ACOM Health's Rapid EHR software in 2010 when NMI introduced ACOM at its nationwide clinical training seminars. ACOM Health received the necessary Certification of an EHR system earlier this year and provided training on the requirements of meaningful use allowing Dr. Gudgel to complete his attestation for 2011 on September 14, 2011. It took only three weeks for Medicare to process his Attestation, and payment of $18,000 from Medicare was received on October 19, 2011, only four weeks later. The EHR stimulus Medicare payment was based on 75% of the submitted allowable charges.
"For the chiropractic profession to be included in the HITECH Act is testimony to the mainstream acceptance of our profession on a national level," said Dr. Chris Colloca, CEO of Neuromechanical Innovations. "Chiropractic care saves the Medicare system millions of dollars due to the effectiveness of the conservative care that adjustments provide" he added. NMI has always included Documentation and Record Keeping for compliance in its postgraduate curriculum, but changed vendors in 2009 to keep up to date with the changing Electronic Health Record landscape.
In 2009, Dr. Terry Peterson, also a NMI Instructor, spearheaded the effort to bring Electronic Health Records to the forefront in NMI's clinical training seminars, Impulse Adjusting Technique®. Dr. Peterson, who has served as the Chiropractic Carrier Advisory Committee Representative to Noridian, Medicare's Administrator for nine Western States, for the past 17 years, began training chiropractors in Medicare's Physician Quality Reporting System that provided financial incentives to chiropractors who documented and reported outcome measures. On average, 2009 bonus payments to satisfactory reporters were $1,956 per eligible professional and $18,525 per practice.
"When the Government incentivizes you with payment to do things right, you might think it's time to do things right," said Dr. Peterson. This is a landmark event and truly an amazing opportunity for chiropractors to implement an EHR now," he added. Dr. Colloca continued stating, "All the buzz was about the Federal Stimulus money available for chiropractors who implement an EHR getting $44,000. We were cautious in our claims that we made to our doctors at our seminars because while the stimulus program appeared to be true on paper, it just sounded too good to be true. But, when Dr. Gudgel received the $18,000 deposit in his bank account, there is no more doubt about the legitimacy of the program," Colloca added.
HITECH Act: Physician Reimbursement Plan
Adopt in 2011
Adopt in 2012
Adopt in 2013
Adopt in 2014
Adopt in 2015
2011
$18,000
$0
$0
$0
$0
2012
$12,000
$18,000
$0
$0
$0
2013
$8,000
$12,000
$15,000
$0
$0
2014
$4,000
$8,000
$12,000
$15,000
$0
2015
$2,000
$4,000
$8,000
$12,000
$0
2016
$0
$2,000
$4,000
$8,000
$0
TOTAL
$44,000
$44,000
$39,000
$35,000
$0
The $18,000 is not the last of the stimulus money that Dr. Gudgel's clinic will receive benefit of. The maximum year one reimbursement that a provider is eligible for is $18,000, but that is per provider. Dr. Gudgel has three providers in his practice, and his associate doctor has also just successfully completed his attestation. The clinic has received confirmation that an additional $18,000 is being processed at this time. Practices are eligible to receive $18,000 for each provider that qualifies in year one. Over the next four years, sliding scales will allow for maximum reimbursement of $12,000, $8,000, $4,000, and $2,000 for adopting a certified EHR program.
"We pride ourselves in trying to stay ahead of the curve when it comes to technology and I knew that Electronic Health Records were here to stay," said Dr. Gudgel. In the State of Minnesota, we already had to submit all of our claims, electronically. So, why not adopt a certified EHR sooner than later - now. With ACOM's Rapid Software, we were able to easily implement our EHR with a certified system that helped us understand and implement the meaningful use requirement," stated Gudgel.
Dr. Gudel's clinic is indeed progressive. The clinic, formerly known as the Lee-Fuhr Chiropractic Clinic in Redwood Falls, MN, is the birthplace of the Activator Adjusting Instrument®, and the Activator Method®, where Warren C. Lee, DC and Arlan W. Fuhr, DC formerly practiced. Dr. Gudgel became the clinic director and lead instructor for Activator Methods in the early 1980's. He purchased the clinic shortly thereafter and changed the name to Chiro-Plus in the 1990's. In 2007, Dr. Gudgel left the Activator camp in favor of more progressive instrument adjusting technology and technique and adopted the Impulse Adjusting Instrument® and was responsible for developing the Impulse Adjusting Technique® from his efficient practice style. He, together with Dr. Peterson and Dr. Colloca teaches the Impulse methods at more than thirty nationwide and international seminars each year. Today, the entire Chiro-Plus clinic uses the computerized Impulse iQ® Adjusting Instrument to provide care. Dr. Gudgel was featured on the cover of Chiropractic Economics magazine in its Juy 16, 2010 issue showcasing his technique.
Advances in technology happen at lightning speed, driving competition and lowering prices. Some physicians' practices that put in EHR systems five years ago spent as much as $40,000 or $50,000 per doctor, up front. Today, a certified EHR system is a fraction of the price. Sam Mikhail, ACOM Health's vice president of sales said, "My advice to all chiropractors is to take advantage of the stimulus program and adopt a certified EHR system now. Not only can you be reimbursed up to $44,000 by Medicare for doing it now, you will also improve the quality of your medical records and offer better patient care in the eyes of third party payers." Dr. Colloca agreed saying, "There has never been a program like this that provides this kind of incentive and you're going to have to do ultimately someday anyway. Why not do it now?"
---
About ACOM Health
ACOM Health serves chiropractors with software and services that enhance efficiency, cut costs, and increase practice revenue. ACOM Health's RAPID Chiropractic Software Suite consists of Clinical Documentation and Notes; and Chiropractic Practice Management for billing, scheduling, patient management and detailed reporting. For more information, call 866-286-5315 ext. 216, email acomhealth@acom.com, or visit www.acomhealth.com
About Neuromechanical Innovations

Neuromechanical Innovations (NMI) is the world leader in instrument-assisted spinal manipulation and chiropractic adjusting products and clinical training. With over thirty domestic and international patents and trademarks, NMI is the manufacturer of the Impulse® and Impulse iQ® Adjusting Instruments that are in use today in over 7,000 chiropractic offices in every state in the USA, all Canadian provinces, all Australian states, and in 42 countries around the world. For more information call 888-294-4750, email
info@neuromechanical.com
, or visit
www.neuromechanical.com