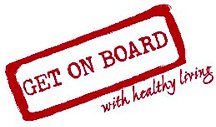 DALLAS, TX - February 4, 2005 - Parker Seminars continues its year long Get On Board With Healthy Living campaign in Dallas through exploration of building lasting relationships.
The Dallas seminar will bring together outstanding leaders and lecturers in the field of personal and professional relationship building. The meeting is scheduled for March 31-April 2 at the Dallas Wyndham Anatole. Additionally, seminar attendees will have the opportunity to learn from experts in fields of Chiropractic Philosophy, Personal Development, Parker Procedures and Practice Building.
"We are so excited to continue our Get On Board With Healthy Living campaign in Dallas. Lasting relationships - both personal and professional - are essential to success in so many areas of our lives," said Dr. Fabrizio Mancini, president of Parker College of Chiropractic and Parker Seminars. "Chiropractors have relationships with not only with their families and patients but also with their staffs, members of the community and members of their profession. Our relationship skills shape our potential for success in all phases of our lives."
Dr. Barbara DeAngelis, one of America's leading experts on relationships and personal growth, will headline the Thursday Healthy Living Night. Dr. DeAngelis will share her groundbreaking techniques and wisdom during her "Secrets for Creating Relationship Breakthroughs."
"The positive message Dr. DeAngelis brings can help all of us develop lasting relationships," said Dr. Mancini. "Her message is not only inspiring but also practical. Dr. DeAngelis will teach us new relationship skills we can put into practice right away."
Other featured speakers during the three-day seminar include Dr. Micheil Hanczaryk, Dr. John Demartini and Dr. Stephen Savoie. They will be joined by a cast of experts in areas of particular interest to chiropractors and chiropractic assistants. An EXPO featuring the latest products, equipment, and resources for the chiropractic office will also be a highlight of the seminar.
Attendees may register at www.parkerseminars.com or by calling 888-727-5338.
---
About Parker Seminars:
Dr. James W. Parker started Parker Seminars more than 50 years ago to help the chiropractic profession by sharing efficient and effective techniques for growing and nurturing chiropractic practices. Several times each year, the Parker Seminars offers energizing lessons from some of the leading chiropractors and business management experts in the country to promote the chiropractic profession by helping doctors of chiropractic, chiropractic assistants, office workers, and their families. For more information, visit www.parkerseminars.com
For further information, contact:
Kathy Kingsolver
kkingsolver@parkercc.edu
(972) 438-6932, ext. 7810