Biofreeze Presents the "Pain Management with the Masterssm" 2003 Workshop Series in Miami Beach, FL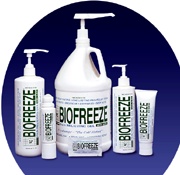 Performance Health, the makers of Biofreeze® Pain Relieving Products is proud to present the Biofreeze "Pain Management with the Masters" 2003 workshop series which will be held at the Marriott Fairfield in Miami Beach, FL.
The workshops are a four part series featuring Aaron Mattes on the "Mattes Method of Isolated Stretching and Lengthening April 25-27, George Kousaleos of the Core Institute with his presentation of Myofascial and Structural Techniques May 16-18, Erik Dalton, Ph.D., of the Freedom from Pain Institute demonstrating Myoskeletal Alignment Techniques and Rolfing June 20-22, and James Waslaski on Orthopedic Massage and Sports Injury Treatment July 18-20. There will be a complimentary SCRIP/BIOFREEZE Master Mixer on opening night of each workshop.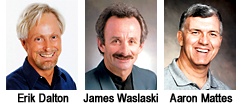 Massage Therapists attending this symposium will receive CEU's for each workshop they attend toward their continuing education. Early Registration is suggested to receive discount.
For more information, rates and to register, please call Custom Massage Care (561) 251-0970 or email customassagecare@aol.com.