I stopped making New Year's Resolutions a long time ago; deciding that resolutions are simply a vehicle for disastrous failure. All the years I didn't lose ten pounds, didn't exercise as planned, didn't sleep enough and didn't hold weekly work meetings made me feel worse than I did about carrying around those extra 10 pounds. Then I had a patient, a fire fighter, who told me he has an annual resolution to gain 14 pounds each year between Thanksgiving and New Years. I thought he was crazy, but he explained that he has a deal with himself where he always loses it by mid-February, and by giving himself permission to gain 14 pounds, he almost always reaches his goal. And if he falls a few pounds short, he never feels badly about it.
That year, two years ago, I decided to follow his example and make one resolution that was a "start" behavior rather than a "stop" behavior. I decided to take a tango lesson and I have been seriously dancing tango ever since. My entire world has shifted as a result of tango. It's not just the 16 pairs of stiletto heels and the ridiculous wardrobe I've acquired. It's not the numerous tango festivals I've traveled around the world to attend, nor the thousands of dollars I've spent on private lessons. And it isn't even the milongas (what the dance event is called) that I attend two to four evenings a week. It's really so much more.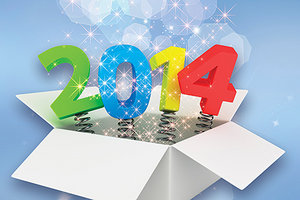 Make It a Way of Life
They say three weeks makes a habit and three months creates a lifestyle. Tango, for me, has become a way of life. The most significant lesson is that it is impossible to dance it well unless you are willing to engage in a genuine physical, spiritual and emotional connection with your partner and with the music. The practice of such open intention is addicting and translates beautifully into chiropractic practice. Do we not do our best work when we are unafraid to connect on all those levels with patients? I believe tango has made me a better doctor.
And by the way, yes, I now have many tango dancers as patients. But I do not ever solicit them. Tango is my sanctuary; the place I do not market but rather the place I find love. If people are attracted to me as a result and attracted to my practice, which they are, that is simply a byproduct of doing something I love in exactly the same way money should be a byproduct of pursuing our chiropractic passion.
If your experience is anything like mine, then I encourage you to not come up with any "stop" behaviors as a resolution. I also promote just one "start" behavior; something that will enrich and drastically change your life, not your practice.
Avoid These
Top Five Resolutions to not make:
I am going to work harder and see more people and make more money.
I am going to pay closer attention to my business.
I am going to take more continuing education courses.
I am going to change everything I'm currently doing and do it better.
I am going to finally get completely organized.
Why? None of those qualify as resolutions. All of us desire all of those things all the time. It's not new and it's not even interesting. So, go ahead and resolve to not allow any of the items on that list to make it onto your list.
Make These
Top Five resolutions to make:
I am going to pick one new thing to try this year.
If I don't enjoy it, I'm going to quit and pick another new thing.
I am going to fearlessly try that new thing.
I am going to be ok with being a novice, which for most of us is novel and terrifying.
I reserve the right to completely abandon the 2014 resolution totally guilt-free and decide whether I want to try it again in 2015.
And now I'm going to make it really easy and suggest the perfect resolution to try: start dancing. Though I'm partial to tango because it requires such deep connections, I'll concede that other forms of dance might be similarly useful. A second resolution could be to start encouraging all of your patients to also start dancing, and here's why: most exercises people do are form specific. (Weight lifting, running, swimming, yoga, cross fit, etc.) People are taught that form is key and without it, they will get injured. What types of cases walk into our offices? The power lifter who injured a disc by not having perfect form one day during one lift, the cross fit athlete who was thinking about grocery shopping during their workout, the burly firefighter who quickly bent down and twisted to pick up his child's one pound toy. When we train our bodies for a particular form-specific activity, we become strong in those specific movements. There are very few activities that promote strength in non-form specific ways. Dance accomplishes this.
Passion is Key
In addition to overall injury prevention for us and for our patients and supplying you with a ready-made, one-size-fits-all New Year's Resolution, how else might this rant about tango be useful in practice? As I've already said, finding activities that stimulate your other passions, outside of chiropractic, is essential. We each have known purposes and things we say we are passionate about: our spouses, our kids, our practices and our patients. But if you still date, or remember dating, you'll remember the drama and deep emotional ups (and downs) of uncertainty and hopefulness. Try to recall being a teenager and the infatuation you felt for your first love interest. Accessing that enthusiasm is the key. The driving force that influences how you eat, what you wear, how you speak and how you generally move in the world around you is rooted in emotional drama and passion. Without it, we simply move robotically through our lives.
I'm very lucky; not only do I dance, but I'm also single. I get to experience thrills that define and drive me on a regular basis. It's the intensity of the thrill that stimulates joy and passion. Those base emotions are infectious and carry over into most things we do. Most certainly, I consciously direct that energy into practice.
But, you say, I've been married for 14 years and I don't dance. I would say that's exactly why you should dance! I am proposing that the new stimulating activity can't be a book club or a class or a dinner party group. I believe that getting into our physical selves not only stimulates endorphins that persist longer than the activity itself, but also bring our bodies and minds into alignment. There have been several articles published about the benefits of dancing; decreased incidence of Alzheimer's, increased mental acuity in addition to the benefits of physical activity.
Running might feel good, but it's not the same. It's in one plane and lacks integration with creativity and other senses. Dance involves four of five senses: sight, touch, hearing (music) and smell.
Assume you're reading this and thinking, "there is no way I'm going to start dancing." Try challenging that belief and you'll find it much easier to challenge the other beliefs that keep you from reaching for dreams and meeting goals.
Perhaps you're thinking, "I don't enjoy dancing." I'm calling your bluff. You've been dancing since you were two-years-old. You liked it naturally as a child; it's impossible to not like. You might be uncomfortable and you might be really lousy at it initially, but you will genuinely like it — whether you know it or not. Accessing the child inside is essential for the adult to continue to flourish.
The passions I feel when dating and dancing are adolescent. And other than blemishes and awkward braces, I'm so glad to repeatedly have the opportunity to experience that wondrous piece of youth.
---
Dr. Michelle Paris has been profiled in magazines, teaches continuing-education courses, and has served as a QME, IME and expert witness. The 1994 valedictorian of Life West, Dr. Paris practiced in San Francisco until moving to Austin, Texas in 2008. Her interest in physical biomechanics led to her becoming an authority on leg-length Inequality.