Finally, you can use your brand of chiropractic gift cards for promotional purposes. Hand them out like business cards! The average person will have trouble tossing a "gift card" due to the high-perceived value of a gift card, as it is viewed the same as cash. For promotional purposes, you could establish a minimum value for each card with a random card at a higher value. The recipient must visit the office to find out the value.
Another promotional tactic for gift cards is, when appearing at an event, arrive early and place a gift card under each chair in the room. At the end of your speech, let them know about the gift you have for them. You can also use them for drawings, contests or rewards. Gift cards provide high-impact promotional opportunities. There are many vendors offering a turn-key, custom branded gift card program.
Discount Fees
Offering discounts on your professional services can be illegal and you should ensure that any policy implemented in your office for discounting your usual and customary fees is validated and in full compliance with appropriate federal and state regulations. The worst discount is free; zero. This dilutes the value of all your professional services and is often used as an "inducement" to secure a new patient, which is generally against public policy regulations. You should always avoid offering discounts on your chiropractic professional services.
However, you can certainly offer discounts on products or non-chiropractic services. For example: you could offer a BOGO (buy one, get one free) on a tube of pain relief gel, stress massage or weight loss program. Contact your supplier and seek a special discount for this type of promotion or ask if they have any marketing support programs for their products such as spiff incentives or co-op marketing funds.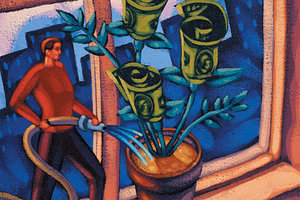 You can also use discount fee strategies for cross-selling and to increase traffic to your office. Cross-selling is a marketing tactic of encouraging additional purchases by tying a discount to a product or service to a regular fee. During an office visit, the patient is offered a discount on other products or services purchased that day. This could be a 20% discount on back care products or a new offering in your office. Using cross-selling can introduce your patients to other products or services and provide them with a preferred patient discount as an incentive.
When the patient prepays or pays cash, you could offer a discount that is reflective of the savings you derive from eliminating billing and collections from their third party plan. But, generally, this is limited in scope, unless you have a qualified discount group plan in your office. A qualified group discount plan allows you to have a dual fee schedule: discount for cash while billing for your usual and customary fees to third party plans. Generally, a discount plan must be qualified in your state to be legal, when a fee is charged for the plan.
Offering a discount plan can be an effective marketing campaign to attract new patients to your brand of chiropractic for those with limited or no chiropractic benefits or those with high deductibles and/or co-pays. This can provide you with a competitive advantage in your marketplace, thereby increasing your new patient production and improving your cash flow, when you have implemented all three of these tactics.
Insurance vs. Cash
The conversation regarding the practice model best for you is a topic for another time. However, the best determinant for making the decision is: 1) Is the reimbursement unprofitable based on your fixed overhead? And 2) does any one plan constitute a significant percentage of your total revenue? Both should be avoided.
Avoid plans where you actually lose money on each and every visit, on the hope you will benefit from other services and product sales. If one plan contributes a significant portion of your total collections, ascertain if you could survive if this plan was modified or terminated. Focus on keeping each plan below the "safe" zone if the worst was to occur.
The future of chiropractic will lend towards the cash practice model and the optimum cash practice, from our perspective, will be based on the concierge model. Three tactics. Three cash flow protocols. Three benefits for the patient.
Implement one or all three and you will significantly improve your bank account. Now, harvest your cash orchard!
---
Lawton W. Howell is the founder and chief executive officer of WellnessOne Corporation, a chiropractic alliance marketing group based in Las Vegas. Direct questions and comments regarding this article to 877 WELNES1 (toll free), send an e-mail to , or visit www.growmypractice.wellnessone.net.