Pain impacts the lives of about half of American adults in any given year. Surveys show that over the course of the year, about 50 percent of American adults seek help with their pain.1 The statistics are staggering:
Chronic pain costs the U.S.
economy more than $150 billion a year.
Low back pain (LBP) impacts at least 80 percent of American adults at some point in their lives. Most of the costs, perhaps 80 percent, are incurred by about 20 percent of the LBP patients who then become disabled.2
Carpal tunnel syndrome impacts 10 percent of the U.S. workforce. Surgery, the common solution, offers mixed results.
Diabetic neuropathy results in the amputation of thousands of feet each year, with pain being a common complaint. No good solution is available. (In 2006, about 65,700 non-traumatic lower-limb amputations were performed in the U.S. on people with diabetes, according to the American Diabetes Association.)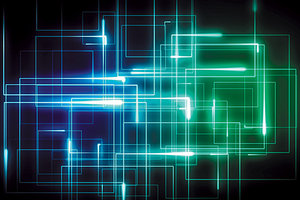 Pain is a problem. Western medicine, especially since WWII, has focused on two paths to health – chemical and mechanical (drugs and surgery). Even so, the human body has a third path – electrical – that is largely ignored by Western medicine. Microcurrent, used correctly, relieves pain – chronic and acute – without drugs or surgery. Microcurrent has successfully been used for chronic back pain; pain connected with fibromyalgia; pain associated with sports such as shoulder, elbow, foot, tendon and calf pain; the pain of plantar fasciitis and heel spurs; pain associated with neuropathy, especially for diabetics; aches and pains caused by repetitive injuries, such as carpal tunnel syndrome; and pain connected with physical therapy, especially after surgery for knee or hip replacement.
Microcurrent devices are often lumped in with TENS. Microcurrent power, however, is able to reach deeper into the body's tissue to support the body's natural pain-relieving response, unlike TENS, which impact the nerve fibers near the surface of the body. TENS typically work through the "pain block" concept, stimulating nerves in order to overload the brain with signals, thus the brain "ignores" the patient's primary pain complaint.
Because microcurrent works at a different level, using a different type of electrical current to stimulate the body's natural production of pain relievers, the pain signal is more than simply "blocked." By stimulating the body's natural pain-relieving response, pain is managed using the body's own naturally occurring neuropeptides. (One issue with TENS is it often is less effective the longer the patient uses TENS as the patient's body "accommodates" the pain block signal.) Microcurrent, with its different electrical properties, continues to remain effective as long as treatment is needed.
In a 2004 publication, it was reported that in 90 percent of study patients, "other treatment modalities including drug therapy, chiropractic manipulation, physical therapy, naturopathic treatment and acupuncture had failed to produce equivalent benefits. The microcurrent treatment was the single factor contributing the most consistent difference in patient-reported pain relief."3
The prevalence of pain has a tremendous impact on U.S. business, with a recent report by the Institute of Medicine estimating the annual value of lost productivity in 2010 dollars ranged between $297.4 billion to $335.5 billion.4 The leading causes of recurrent or persistent pain affecting Americans are headache pain, back pain and neck pain. About four in 10 Americans say pain interferes with their mood, activities, sleep, ability to do work or enjoyment of life.5
Consumers know "traditional" medicine doesn't hold all the answers. According to the National Institutes of Health, in 2009 (most recent data available), U.S. patients spent $34 billion on "alternative medicine." In 2007, (most recent data available), NIH found 38 percent of adults and almost 12 percent of children used what NIH calls "complementary and alternative medicine." Most medical schools and societies in the U.S. address alternative treatment in classes or symposia.
With the FDA ramping up review of the way prescriptions of powerful pain drugs, including Oxycontin and Vicodin, are written and dispensed, it appears the pain medication landscape is shifting. FDA attention comes at a time when there is increased scrutiny focusing on the efficacy of strong narcotics, like OxyContin, for the treatment of long-term pain. Citing poor outcomes, some insurers are seeking to limit how doctors use the drugs.6
Healthcare professionals have known for decades – even generations – that the body's electrical nature can be harnessed for healing. The body's electrical capabilities were studied as early as 1830, when Italian Carlo Matteucci first measured the electrical current in injured tissue.
However, the Flexner Report, written in 1910 by Abraham Flexner, shifted the way medical training was undertaken in the U.S.7 One result, which lingers today, was medical schools that offered training in disciplines such as physiomedicalism, naturopathy and homeopathy, were told either to drop these courses from their curriculum or lose their accreditation and underwriting support. A few schools resisted for a time, but eventually all complied with the report or shut their doors. It has only been in the past 15 to 20 years that U.S. medical schools have acknowledged the value these long-forgotten therapies might offer.
Despite the medical establishment's rejection of these "old-time" therapies, some researchers returned to alternative medicine. In 1969, a team of researchers led by L.E. Wolcott applied microcurrent to a wide variety of wounds, using negative polarity over the lesions in the initial phase, and then alternating positive and negative electrodes every three days.8 The treated group showed 200 to 350 percent faster healing rates, with stronger tensile strength of scar tissue and antibacterial effects. Robert O. Becker, MD, a professor with State University of New York and researcher at the VA Hospital in Syracuse, researched the body's response to electrical currents. Becker wrote the seminal book on that topic in 1985, The Body Electric. It is considered foundational to understanding the use of electricity to heal the body.
Then, in 1991, the German scientists Erwin Neher and Bert Sakmann shared the Nobel Prize in Physiology or Medicine for their development of the patch-clamp technique that allows the detection of minute electrical currents in cell membranes. Worldwide, microcurrent is being used for age-related macular degeneration, wound healing, tendon repair, ruptured ligament recovery and headache treatment including for migraines. Research is being conducted on using microcurrent for depression and traumatic brain injury. Microcurrent is also used as a cosmetic treatment. Several studies have shown a correlation between acupuncture and microcurrent. In fact, globally, microcurrent targeted to stimulate traditional acupuncture points is being used as needleless acupuncture.
In the 21st century, researchers are looking to the past to find effective treatments for the future. Homeopathic remedies are being scrutinized in academic research facilities; insurance reimburses medical massage therapy; patients, on their own, are challenging their healthcare providers to offer less invasive, more effective treatments for a range of issues; and Medicare and private insurance are reimbursing clinics for microcurrent treatment and patients who purchase a device. The value of microcurrent is gaining recognition across the country as patients seek a drug-free, non-invasive solution to their pain issues.
References:
Poll: Americans Searching for Pain Relief. New Poll Shows Nearly Four in 10 American Adults Suffer From Pain on a Regular Basis. http://abcnews.go.com/images/Politics/979a1TheFightAgainstPain.pdf
Univ. of Missouri-Columbia, School of Health: http://shp.missouri.edu/vhct/case1699/preval_costs.htm
McMakin, CR. Case Review: Microcurrent Treatment of Low Back Pain. Microcurrent therapy: a novel treatment method for chronic low back myofascial pain. Journal of Bodywork and Movement Therapies, Volume 8, Issue 2, April 2004, Pages 143–153.
Institute of Medicine of the National Academies Report. Relieving Pain in America: A Blueprint for Transforming Prevention, Care, Education, and Research, 2011. The National Academies Press, Washington DC. (page 260) [The value of lost productivity is based on three estimates: days of work missed – ranging from $11.6 billion to $12.7 billion; hours of work lost – ranging from $95.2 billion to $96.5 billion; and lower wages – ranging from $190.6 billion to $226.3 billion.] http://books.nap.edu/openbook.php?record_id=13172&page=260
Stewart WF, Ricci JA, Chee E, Morganstein D, Lipton R. Lost productive time and cost due to common pain conditions in the US workforce. JAMA. 2003 Nov 12;290(18):2443-54. http://jama.ama-assn.org/cgi/content/abstract/290/18/2443
"FDA Bars Generic OxyContin," by Barry Meier. New York Times, April 13, 2013.
Flexner, Abraham (1910). Medical Education in the United States and Canada: A Report to the Carnegie Foundation for the Advancement of Teaching, Bulletin No. 4., New York City: The Carnegie Foundation for the Advancement of Teaching, p. 346.
Wolcott LE, Wheeler PC, Hardwicke HM and Rowley BA (1969). "Accelerated healing of skin ulcer by electrotherapy: preliminary clinical results". Southern Medical Journal 62 (7): 795–801.PMID 5306004
---
Tim Smith, MSEE, PE, is CEO of Avazzia, the premier microcurrent biofeedback manufacturer. Smith, principal designer of Avazzia technology, had decades of engineering design experience and success at Texas Instruments before starting Avazzia. While at TI, Smith's products included the logic chips used with the Apollo lunar modules; technology used extensively in military jets, including the F-14, F-15, B1 and B2; and micro-technology that transformed the telecom industry.