As you know, chiropractic assistants (CAs) play a critical role in chiropractic practice, interacting with patients and educating them about the value of care. Thorough treatment is traditionally multidimensional, combining adjustments with proper diet, appropriate exercise and instruction on self-care, stress reduction and other lifestyle changes to achieve lasting results.
The recent trend toward combining traditional practice with other modalities, and using technology to improve patient outcomes, has proven to be very effective for many people. Patients are receiving chiropractic care as well as physical therapy, massage therapy, electrotherapy, physiotherapy and cold-laser therapy at their chiropractor's office. Lab testing, nutritional counseling, dietary supplements and medical spa treatments are also playing a greater role in chiropractic to improve self-image and reducing stress. CAs are well-positioned to play a greater role coordinating care, enhancing the patient experience and growing the client base.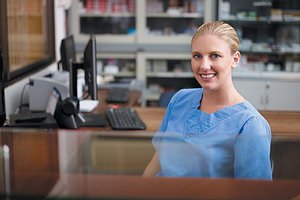 In particular, microcurrent technology, a non-invasive youth-preservation system, is gaining popularity among patients seeking safer, evidence-based care that fosters greater wellness and overall self-esteem. For CAs already performing electrotherapy on patients and working under the chiropractor's license, it makes sense to also become certified to use a microcurrent device, which has a significantly lower voltage and is much safer than some other forms of electrical stimulation.
Microcurrent is an ideal complement to chiropractic goals of expanding beyond spine and body balance to provide a whole-body experience for patients. Youth preservation and facial rejuvenation improve self-esteem, help balance the patient's overall emotional state, and relieve pain and any sense of loss created by injuries.
Chiropractic re-educates the body's muscles and re-aligns joints and spine, while microcurrent re-educates the muscles of the face and restores it to a more youthful appearance. With proper microcurrent training, CAs can serve as facilitators in the patient's wellness and revitalization. What's more, by playing an expanded role in the practice, CAs can add significant value by increasing the scope of the practice, attracting new patients, strengthening relationships with existing patients, raising practice revenue and making themselves indispensable to both the practice and its patients.
What Microcurrent Can Do for Patients
Microcurrent restores youthful skin tone without surgery, downtime or injections, revitalizing the entire face and body. A series of treatments increases skin elasticity and smooths lines, wrinkles and texture irregularities. The "massage-like" current penetrates deep into the face or body to boost the production of lost collagen and elastin proteins. The experience is relaxing and pleasurable, with most sessions lasting about an hour.
In addition, microcurrent decreases inflammation, hastens the healing process after injury or surgery and reduces pain. As one of the next-generation, non-invasive procedures available, microcurrent pairs well with injectable as well as topical regimens, enabling more efficient penetration of medical serums, resolves pre- and post-surgery edema and swelling, and improves healing times. It is ideal for anyone who is not ready for a facelift; has undergone a facelift, but doesn't want to go through it again; or who is looking for a next-generation, non-invasive procedure.
The Technology Behind Microcurrent
A microcurrent device delivers a low-level current that stimulates collagen, elastin, adenosine triphosphate (ATP) production and facial muscles for both instant and cumulative results.
The therapy is utilized to treat serious demands and indications, such as muscle lifting and toning, skin firming, acne, pigmentation, scars, pre- and post-op healing, cellulite treatments, product ionization, and lymphatic drainage of the face and body.
Microcurrent uses electrical currents up to 1000µ (microamps) to systematically reduce the signs of aging by maintaining or increasing muscle tone in:
Circulation
Muscle re-education via a cerebral effect
Hydration
Increased cellular function
During a session, the user isolates approximately 30 muscles of the face and stimulates the muscle fibers with low-level Faradic microcurrent impulses to restore proper tone to the facial muscles.
The skin of the face and neck are the only area of the body where skin is directly attached to muscles. Therefore, as facial muscles lengthen or contract with age, the first signs of aging appear in these areas. Muscles can be either relaxed or tightened depending on the desired effect. As the muscles move, the skin moves with them, diminishing fine lines and wrinkles.